Aidy P
Don't play that 'What If?' game, you'll never win!
VIP Member
Messages

899
Vehicle

T6 Ocean 204 4Motion
Wow!! I can't believe it is seven years this month since we picked up our T6 204bhp 4Motion DSG Ocean in Acapulco blue! My youngest daughter was 6, we only had one dog and I certainly had fewer grey hairs and less creaky joints. Now I have two teens that are both taller than their mum
Thank you to this forum for all of the fantastic advice and content over the years. It really is a special place!
I've written a long term review on our families travel blog if anyone would like to read it.
Within this there are galleries of how we've used the van over the last seven years in case you are contemplating jumping in feet first to the VW California Club.
It has been one of the best purchases of our life and I hope that in 7 years time I'll be writing a follow up review.
Happy camping & travels for 2023 and beyond!!!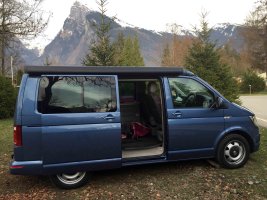 Last edited: