Messages

43
Location
Vehicle

T6 Beach 150
Due to the sale of our van, our Vango Rhone Drive Away Awning and accessories are for sale. Included are the footprint, unused front porch and vestibule groundsheets, carpet (used once), Driveaway kit, pump, all original pegs and tie-downs.
The Rhone is the polycotton version of the popular Galli and it really is a lovely tent. It is an airbeam awning with a durable sewn-in groundsheet - it is very easy to put up and is the only tent or awning I have ever owned that has not caused an argument with my wife as a result.
This is standard left side version but we did not find this an issue, in fact we preferred the set up to our previous right sided awning.
The awning condition is nearly new - no rips or snags. It has been erected 3 times for a total of 6 nights and is less than a year old, so it has signs of use but not wear.
The full package was circa £1,500 new.
Looking for £950, collection only from Surrey.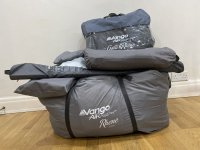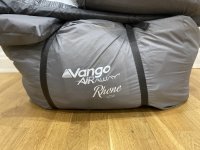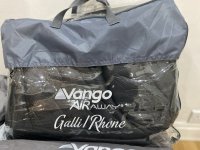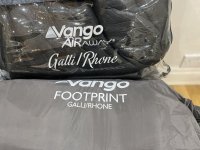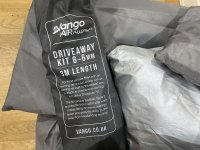 Last edited: