YesCampervan
VIP Trade Partner
Messages

48
Location
Vehicle

T5 SE 140
​
We make high quality accessories for the VW California Ocean, Coast and Grand California which are designed and manufactured in the UK. All of our products are designed for easy installation without the need for any permanent alterations to your California (no drilling or screwing!). Here are some highlights:
Wardrobe Shelves for the Ocean and Coast
Our wardrobe shelves open up a plethora of organised packing options to maximise the useful space in your Cali, some of our customers use them for books, food, clothes in packing cubes, or the practical bits and bobs in boxes, the shelves provide the framework to keep everything organised and accessible. These are predominantly made from a smart matt finished aluminium, which in appearance is complimentary to the high quality interior of the California Ocean and Coast, it is also practical, being light weight, rigid and easy to maintain.
Sink covers for the Ocean and Coast
The sink covers extend your usable work surface. Being manufactured from aluminium they are heat resistant and will not be damaged by the adjacent gas ring.
Wardrobe shelves for the Grand California (GC680 and GC600)
Configurations are available for all the main cupboards in the GC, these shelves are fully height adjustable. Made from 6mm thick SGL, this is an extremally strong, tough, scratch resistant material which is also chemically resistant and easy to clean. The shelf colour is anthracite which matches the inside of the cupboard.
Dining table for the Grand California
The standard Grand California table is often found to be large, heavy and awkward to store. This slightly smaller (82cm x 42cm) table is made from durable easy to clean solid grade laminate and can be stowed conveniently in the dining area! Available in a selection of colours.
Shower tray duck board for the Grand California
This birch plywood duck board is a great finishing touch for the Grand California wet room, it brings a natural warmth and a practical functionality.
For these products and more please have a look at our website:
www.yescampervan.co.uk
**VIP club members benefit from 5% discount on all our products
Contact:
hello@yescampervan.co.uk
Website:
https://www.yescampervan.co.uk/
Social Media:
https://www.instagram.com/yescampervan/
https://www.facebook.com/Yes-Campervan-106344454480912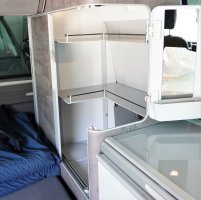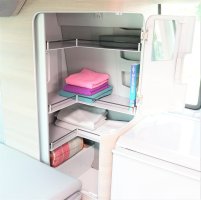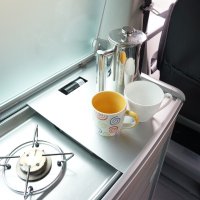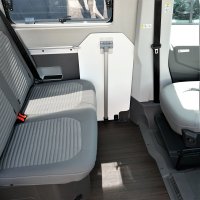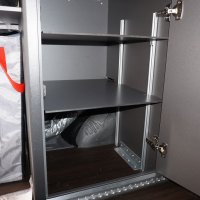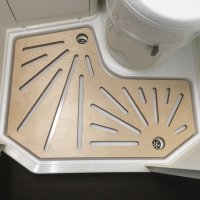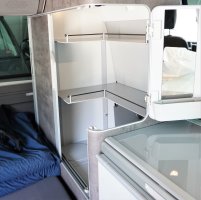 Last edited: