Tactical
Lifetime VIP Member
Messages

146
Location
Vehicle

T5 SE 180
I've had my elevating roof corrosion repair done on my T5.1 SE. I'm fairly certain that they removed the roof to do it, rather than repaint in situ.
While inspecting the work from inside the van I noticed that I could see part of the underside of my black painted roof beyond the rear end of the headlining, as shown in the attached photos (click to enlarge).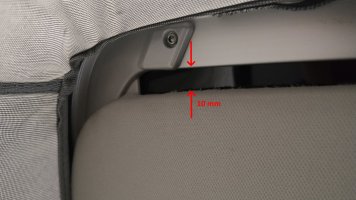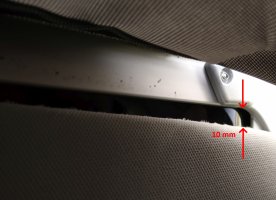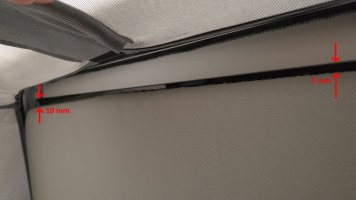 The gap is about 10mm at each end and 5mm in the middle.
I don't think I've ever noticed this before so I'm wondering whether the roof/headlining has been re-fitted incorrectly.
Could a kind soul please climb into their roof, shuffle down to the rear and take a couple of photos of any (or no) gap. Then post them here.
Thanks