Messages

128
Location
Vehicle

T6 Beach 4Motion
Yesterday out in the snow here talking one of the grandkids* out for a picnic in the van - fresh cooked bacon sandwiches were on the menu...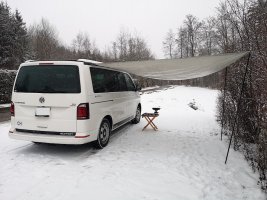 Then some sledging and a walk around, followed by a cup of tea and a biscuit. Simple things bring great pleasure.
* we all live in the same house, plus we are not under lockdown per the UK.