Messages

741
Location
Vehicle

T6 Ocean 204
My review on the Atera Strada Evo 3+1 on 2015 California SE with factory fitted Westfalia detachable towbar.
I wanted a four bike rack and choose this model as the bikes have more clearance between them and I found it aesthetically the best looking. I also wanted a very sturdy bike rack as others I have had and read reviews on bounce a lot on the move and despite never having problem, it slightly unnerves me to see them do this. I also wanted one that had easy to remove/place arms to attach the bikes securely.
I wasn't disappointed, it is very solid and feels rock solid when mounted, it is a little on the heavy side and whilst I found the rack very easy to put on and remove, It is bulky and would be a lot easier for two people to mount/remove. The fourth bike adapter is removable by just pulling out some pins so if you only occasionally carry four bikes its not much effort to put on/off.
I like the sliding wheel mounts which ensure the bikes are very stable and adjustable for different size bikes and also means you can position the bikes further to the left or right which could help with clearance depending on which bikes you have next to each other. The lockable arms are detachable and easy to position and even thou look like they are plastic straps are steel coated straps.
Out of the box it was all a bit stiff and with more use it has all become a bit easier to use now.
Pics..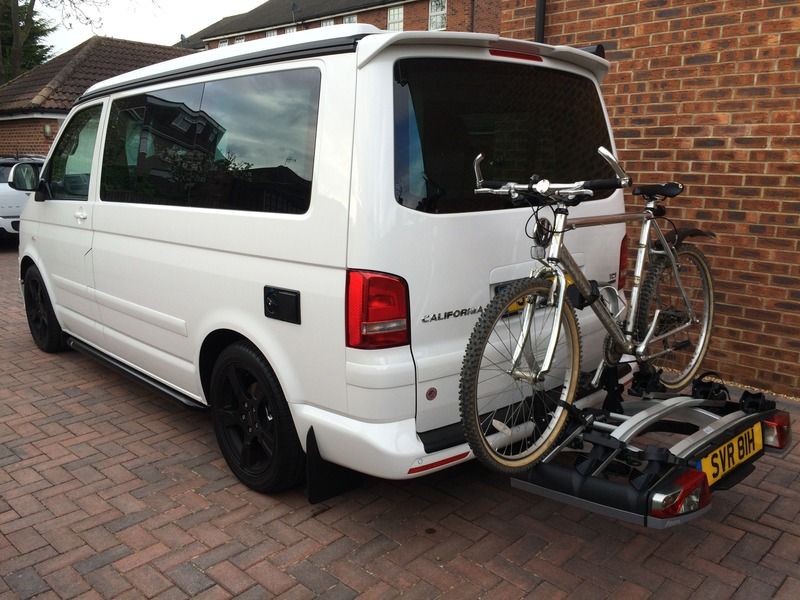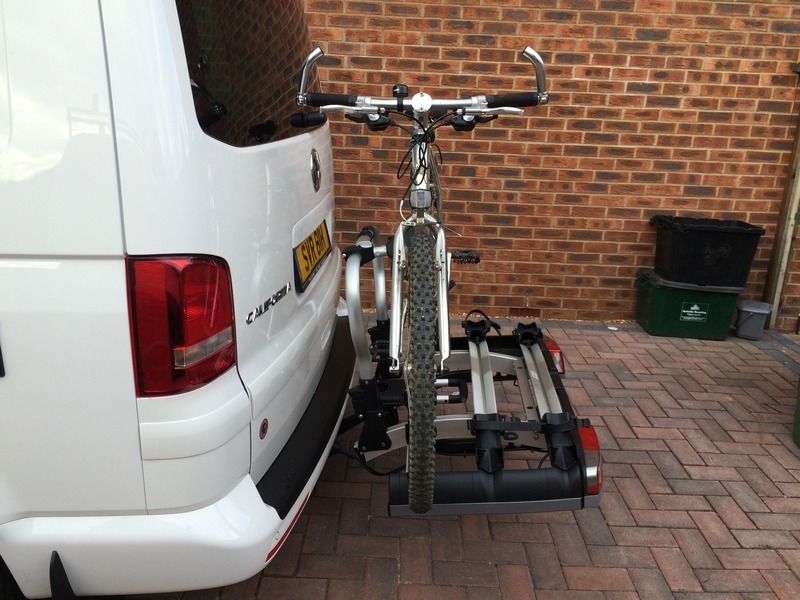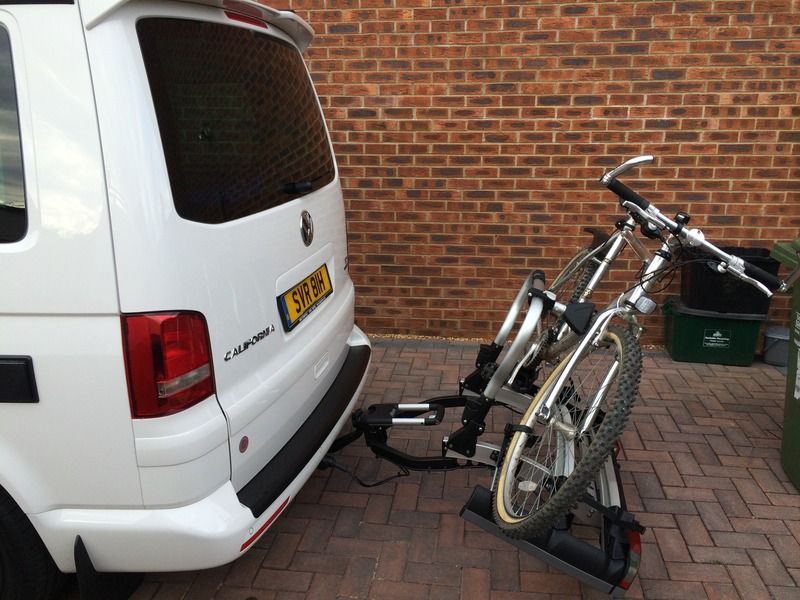 Time for the Important bit.. will the California tailgate open with it. The answer to this is yes and no.
It touches the back bike carrier bar but with a little bit of pressure on the carrier you can clear it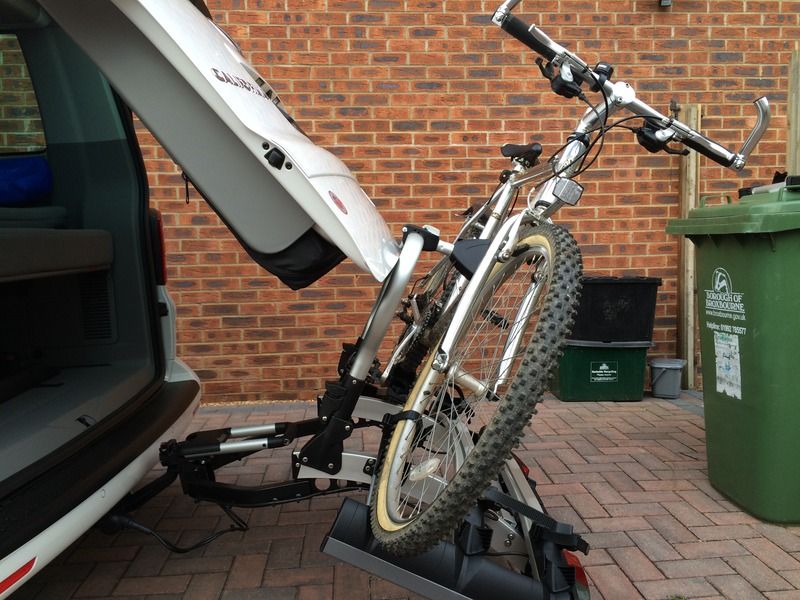 With the four bike adapter added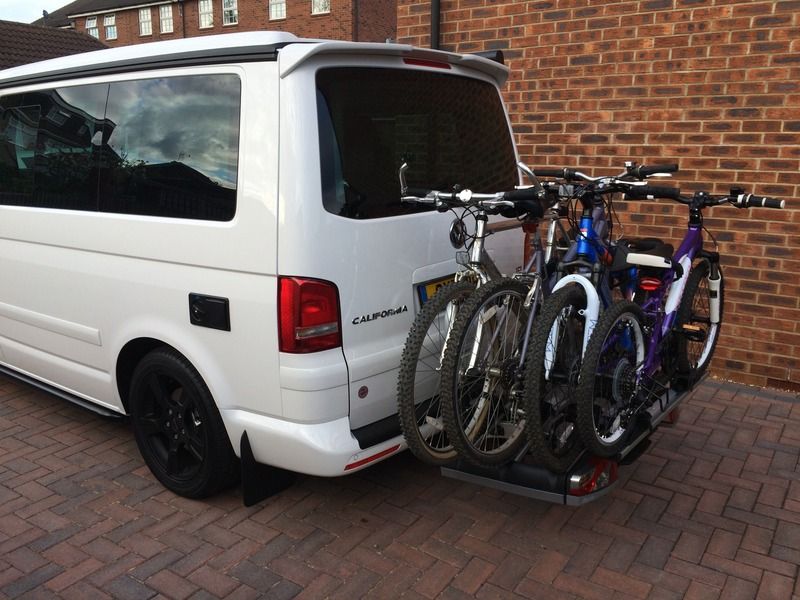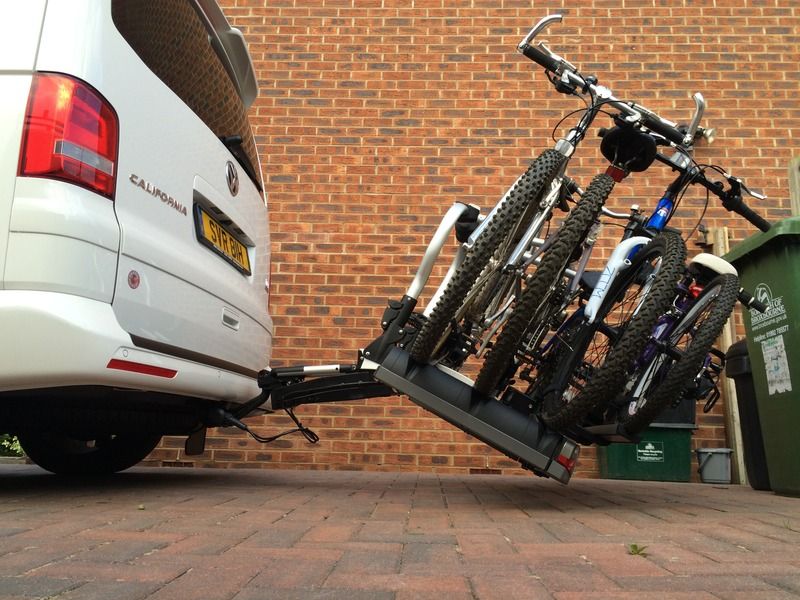 Again same thing with the clearance on the rear bar but with more bikes (more weight) it only just touches the bar now.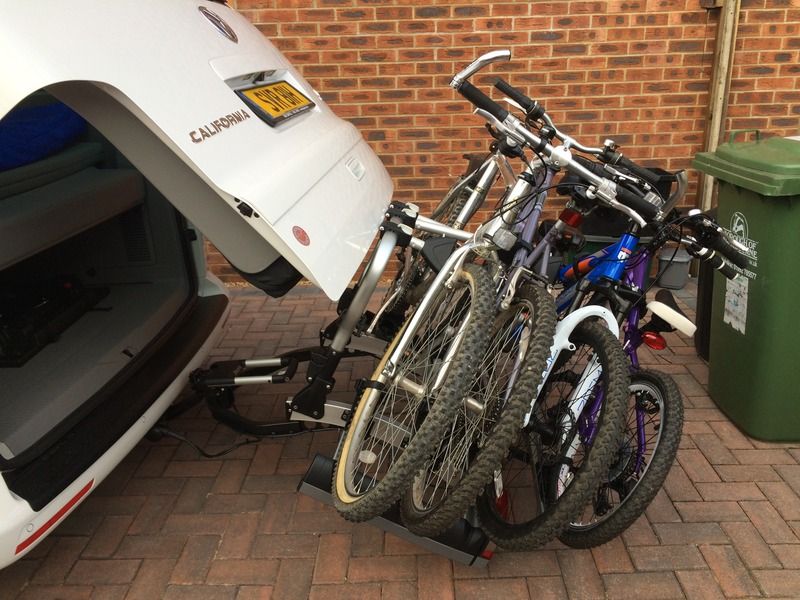 Then the next issue it the bike handle clearance again despite being almost a inch over by just pulling the bike forward you can clear it. If I had placed my daughters bike in the rear position possibly I wouldn't have had this problem at all.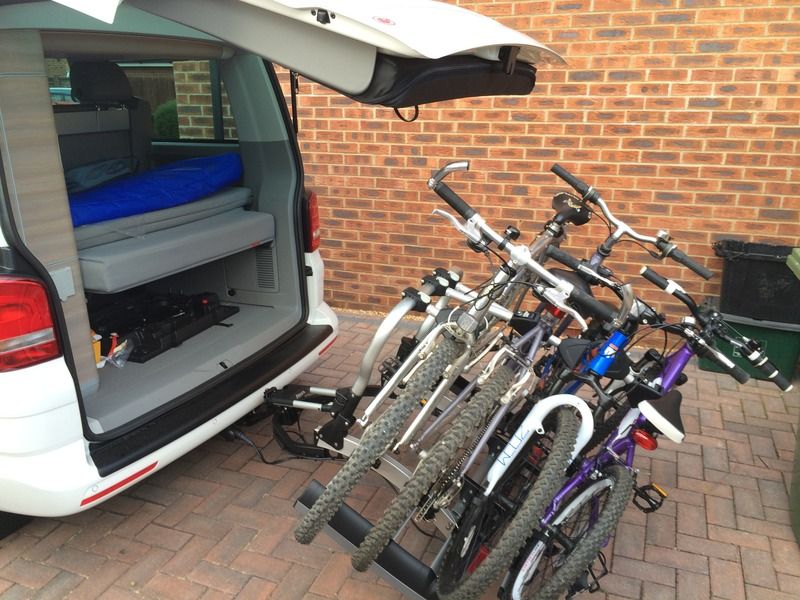 In summary.. its a very solid well made piece of kit that looks great and with a bit of care the tailgate can be opened fine but its a shame the rear bar isn't slightly adjustable as a few mm's forward and I think it would have cleared fine without applying any pressure.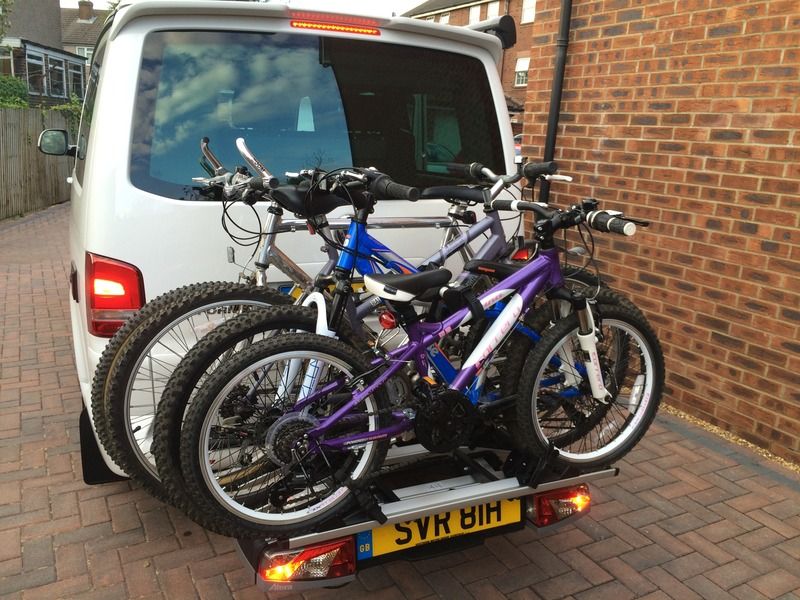 Reversing camera's not much use with it thou! lol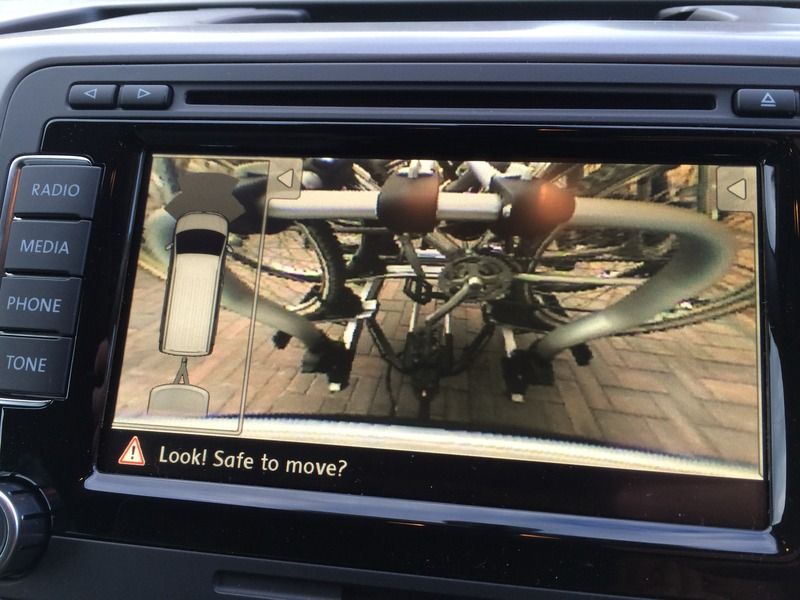 Last edited: