Messages

7
Location
Vehicle

T6 Ocean 150
Hi
We are a family in the middle of Sweden (120km south of Stockholm). I have a idea of a Cali Swap with another family in the middle of UK. We are two adults with a 12 year old daughter. We want to change one week for one week some time this summer. Easiest if we do the swap two various weeks so we can deliver the van to the airport for each other.
We can bring our California to Arlanda, Västerås or Skavsta Airport. My idea is that we deliver the van to the airport ready to start the vacation from the first hour (Water, fuel in the tanks and breakfast in the fridge ).
Important to check the insurance. I have OK from my insurance company to lend our van to "friends" from UK.
Benefits with this idea is that you save two days transport to go to Sweden. You save milage on your own van and you can start to explore the nordic countries from day one, just buy a fly seat and the van will be waiting for you in Sweden. And clearly trip advice for yore stay is included
.
We will not have our car for hire. Just a swap in interesting. We want to have a family that are familiar with the funktions in the California.
If you think this sounds like a interesting idea please send me a PM.
You can find us on Instagram #bulliliving
More about us and our Cali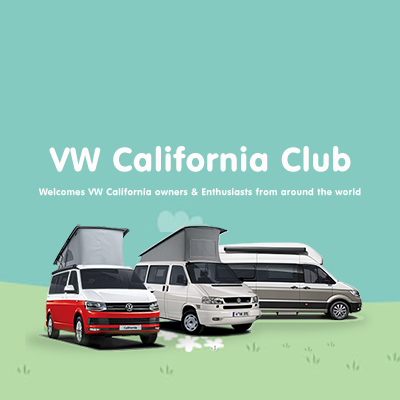 Since I started a thread about swaping the Cali with some other Cali owner in GB in the "Hire" forum I thought that I would introduce my self. Me and my family bought our Cali new in 2018. At the time I was working as a salesman at Volkswagen in a town namned Eskilstuna. I have sold about 15-20...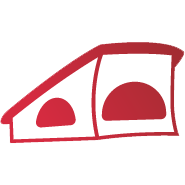 vwcaliforniaclub.com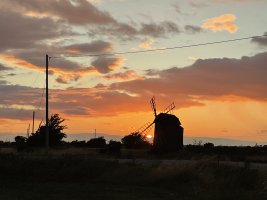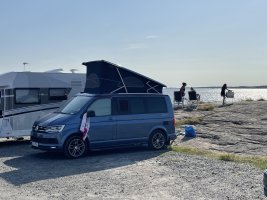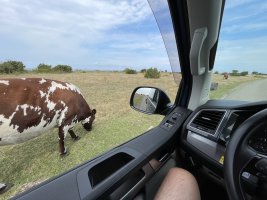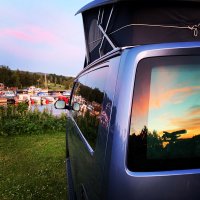 Last edited: