Our Dutch camper website Califorum.nl has started a thread with pictures of nature around the camper and around the house: animals, birds, flowers, mushrooms, clouds, sunsets.
I like the idea, and will do a kick-off here. Maybe others can dig into their own collection.
Have fun!
Regards from Amsterdam,
Marc.
Yesterday in a wood near Amsterdam I saw these mushrooms on a dead tree: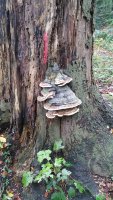 We call these "elfenbankjes" (ivory benches?), in Latin: Coriolus versicolor). It's so ugly that it is beautifull...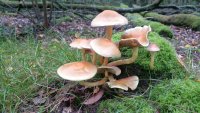 Same wood near Amsterdam: Red Sulfur Head? Way more elegant than the previous one.