CaliforniaTime
VIP Member
Messages

1,021
Location
Vehicle

T6.1 Ocean 204 4 motion
Morning everyone (long post, sorry)
I said that I would do a bit of a write up of how we have felt having had a TSI loan Cali while our TDI was delayed, now that we have finally taken delivery. This also covers some of the other options/functions too.
A bit of background first;
"Reggie" - The loan Cali was a 204 TSI DSG 2WD Ocean. Standard Anti Roll Bars, Standard Interior, Factory Nav, Parking Sensors (no camera), tinted glass, standard cruise control. Summer tyres (Dunlops) on 17s.
"Whipsy" - Our Cali is a 204 TDI DSG 2WD Ocean. HD Anti Roll Bars, Alcantara Interior, No factory Nav (CarPlay instead), Parking Sensors with Camera, adaptive cruise control, all weather tyres (goodyear 4 season gen2) on 17s.
So lets cover the engine specific stuff first.
MPG
TSI gave us c.22mpg when pottering around town, c.27-28 when on a long run at 67mph on cruise. (2k miles on clock)
TDI has given us c.28-30mpg when pottering, c.34-36 when on a long run at 70mph on cruise. (only 400 miles on clock so far)
Performance
TSI - really can pick up its feet when you rev it, so power mostly at top end but when pottering around it's quite relaxed
TDI - power lower down in rev range, you really can feel the extra 100nm of torque. Doesn't need to be revved as hard. In general, just feels easier to get the performance out of the TDI.
Noise and vibration levels
TSI - when idling, nice and quiet, no vibration in the vehicle. When revved hard, gets very noisy compared to the TDI.
TDI - when idling a little vibration can be felt but is really quiet for a diesel inside the cabin. When revved hard or under full load it's much quieter than the TSI and quite smooth.
Weight
Can't really notice any difference between the two in terms of nose weight (TDI is heavier engine). It may be the HD anti roll bars are helping mask this.
Warm-up time + aux heater
The TSI was noticeably slow to warm up. In some cases a 10 mile journey taking 20 minutes didn't see the temp get above 70c. There is NO engine coolant heater on the TSI (ie no Webasto) so when it is cold outside there is no warm-up help. The TDI seems much quicker and does come with the Webasto heater to help it when under 5c outside.
We noticed that the aux/night heater just didn't seem as warm on the TSI. The diesel eberspächer just seems to be hotter somehow and it does seem to pump hot air through quicker too. Maybe a fault with the TSI one?
We also noticed that the TSI engine seemed to loose heat very quickly when switched off vs the TDI.
Other stuff
Anti roll bars
We noticed in the hire 150 TDI that back in October last year that it did wallow around corners a bit so we ordered the HD anti roll bars, not having tried them. We are really pleased with them on our TDI and it really does make a noticeable difference to the rolling around roundabouts etc. Really impressed for the very small cost.
Alcantara Interior
We originally were going to go for the standard interior and some brandrup covers but having thought about how much the covers are and how much people rave about the hard wearing nature of alcantara we decided to go for it. No regrets so far. Also, a side benefit for us is that the dog hair doesn't get stuck to the back of the front seats as they are leather-look material.
Adaptive Cruise
As has been said on here many times before, this is pure brilliance and works wonderfully. Makes for a very relaxing drive.
All weather tyres
We were nervous about ordering these because of some reports of increased tyre noise etc but we have heard no difference to our ears between the summers on the TSI and the all weathers on our TDI. Highly recommended!
Navigation
We specifically chose not to use the factory nav function on the TSI loaner as we knew we'd only ordered ap connect/carplay. We have used that a lot and it is just fine for what we need. Not ideal when you're in long tunnels or out of satellite view, but good enough for 99% of the time. Can't comment on the VW Nav unfortunately.
Summary
We've had a lot of people ask us about the TSI and what we thought. We tend to sum up by saying 'it's thirsty but nice at slow speeds or part throttle/low-mid revs'. Anything which stretches the engine out a bit is just nasty to the ear. You wouldn't believe they fit the same base engine into the Golf R, Audi S3/S1, Golf GTI etc. Shows how much an engine is defined by it's exhaust and air intake!
We haven't had to fill our TDI with ad-blu yet or have it do a DPF regen, so our views on the TDI might get tainted over the years, especially if reliability starts to play a factor too.
We've opted for the 5yr warranty from VW as many others have too. A wise move considering how complex the TDI is!
Hope this is useful to people considering both. We enjoyed having the TSI but wouldn't choose one after having one and we are both real petrolheads. If it had of had the 5cyl RS3 engine in, that's a different story
Reggie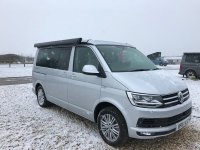 Whipsy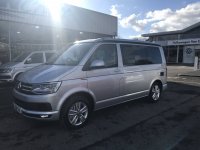 Will & Sarah