Messages

341
Location
Vehicle

T6 Ocean 204 4Motion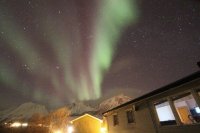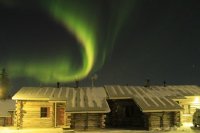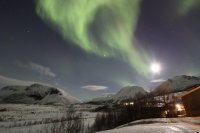 Hi everyone,
I am planning my tour of Lapland at the moment particularly to take pictures of the Northern Lights, which I've done 7 times before , each time with improving success and I now know the region well and how to take good pictures of the lights . Although this time will be the first in the Cali.
I'm leaving late autumn probably the middle of September. It's not too cold , all season tyres will be fine especially if they have the snowflake, just in case . Although snow normally hasn't fallen at this time . The Equinox is thought to be one of the best times to take Northern Light pictures .
The drive will be up through Sweden and then a stay on the west coast of North Norway , an idyllic place I know well and is ideal for Free California Camping . I'll be posting more details about this place . I think it's particularly good because it's much warmer then yiu might imagine in this spot , the Gulf Stream makes a huge difference. Briefly near there I also intend to hire a village house in a small fishing town , just to clean up properly. This house has 5 double bedrooms and is also in a magnificent location with a simply amazing viewing place for Northern Lights , it's at 68 lattitude, that's right under the lights , as you see in the pictures .
I know a good few locals in the village and I'm sure we will be made welcome . Then a move up to the North cape with more free camping . Finally down into Finland to stay near Ivalo near the Russian border . its much colder in Finland so I will hire a very comfortable large 4 bed cabin with a large sauna , I belong to the club there and I have about an 60% discount on the cabin rates if another is required , they have two to four bedrooms options all ensuite. I will be using the Cali to stay out in whilst waiting for the lights, again I know where is best for viewing. After that straight back down to the South again , with a few well planned stops in nice places.
Does anyone want to join in their own Cali for all or part of this trip ? Costs will not be too high and common costs shared on an equal basis between participants.
Please just register interest with me if you'd like to come along . More details will follow soon , some of these will depend on numbers so I'd like to get a general idea first .
Best wishes
These pictures were taken in the same locations