snowy55
Top Poster
VIP Member
Messages

2,181
Location
Vehicle

T5 SE 140
Vw advise you to disable the water pump, by removing the fuse, feeding the sink tap so that you can lift the tap handle and allow the water in the pipe work and tap to drain back into the tank, therefore avoiding frost damage. There appears to be 2 ways to do this
1. Remove the fuse under the passenger seat, on a right hand drive vehicle. This is problematic due to Vw's constant fuse variation.
2. Disconnect the water pump.
1. Removing the fuse.
On my Jan 2014 Cali SE the fuse box under the passenger seat bears no resemblance to the fuse layout in the California Supplement supplied with the vehicle!
This is what my fuse box looks like.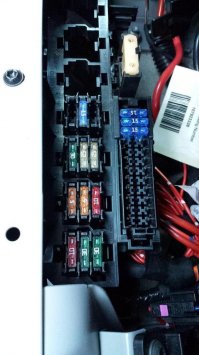 This is my water pump fuse, might not be on yours but it should be an orange 5 amp fuse so there's only 2 to choose from.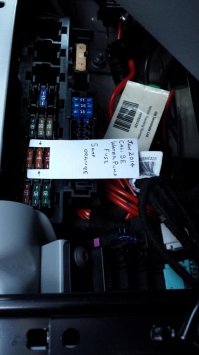 2 Disconnecting the pump.
At the bottom of the wardrobe there is a large 6in approx plastic "bung" lift it out and you can see the top of the fresh water tank, the are 2 connectors visible both with foam anti rattle covers.
The connecter that goes straight into the tank, on the left in the photo is for the tank level sensor, the connecter on the right is for the pump, one wire red and blue the other wire is brown (on my vehicle) this is the connecter to pull apart.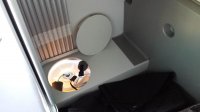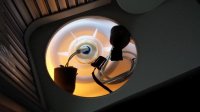 Hope this is useful for somebody.
Please remember when you go away at Easter and the fekin tap doesn't work which way you did it. :doh