Messages

2,762
Location
Vehicle

T5 SE 140
So as I promised last year, I wanted to keep you updated about changing the electrohydraulic roof pump.
Therefore we need: a pump, some guts, a bit of spare time, and some helping hands.
Up to now I only have the pump and the headlining taken off.
First we take off the A-pillar handles: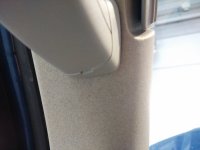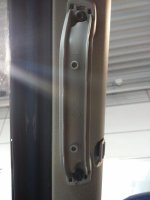 Then take off the A and B-pillar linings: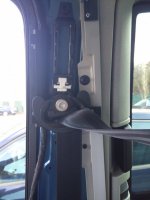 Then just get rid of the sunscreens: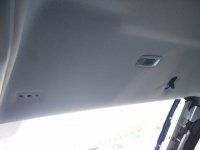 Then you unscrew the top bed light, loosen the felt tape on the runner, drill out 2 rivets on both sides and lift up the sliders (after opening the roof). Just drill out the heads, and leave the rest of the rivets in place. So you can clip on and off the headlining, in case you should need to remove the headlining again later (like I did because of a pinched out water drain):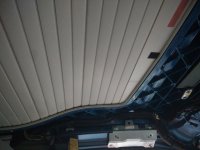 Luckily the waterdrains stayed in place: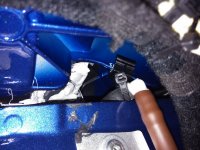 Then you see the little f***er: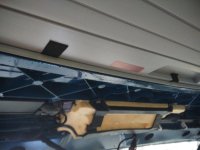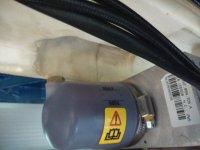 So for the moment, I drive around with a nude front cabin...
Now I just need a little time and some spare hands to help me out.
I will keep you guys updated!