James
Top Poster
VIP Member
It seems like ages since I've had to click on 'new topic'
I've noticed that there are a lot of new Beach owners out there it seems the market is expanding especially as they improve the standard spec.
I don't know how much new owners new, it's such a different vehicle that sometimes getting your head around it and everything that goes with it can seem daunting.
One natural extension of the Beach is to turn into a full camper. It's obviously not escaped anyones notice that there is a floor rail system that's quite clever running throughout the Beach.
There are a couple of companies I've been looking at in Germany who supply pods for to sit on these rails, in effect turning your Beach into a very usable full camper.
Check out
http://www.maxxcamp.de/en/designs/index.php
This seems to be a super clever way to convert your two seater Beach - check out this
http://www.maxxcamp.de/en/options-and-e ... /index.php
Just some pics from their site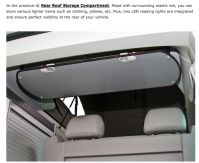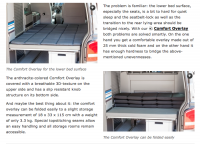 The next company particularly appeal to me because storage boxes and modular units always work well, particularly in the three seater Beach
Perhaps more basic but these look excellent.
http://www.vanessa-mobilcamping.de/Volk ... tem-Beach/

We've had one or two owners who've made their own pods.
I really wanted to know what Beach owners think of these and does it change the way you look at the Beach or would it change the way you use it?
They're not cheap, granted, but they are very very clever.
Any thoughts?
James