Messages

893
Location
Vehicle

T5 SE 174 4Motion
We use two pieces of aluminum U-profile whenever our hatch is heavier than normal (e.g. when we have our second spare wheel on the hatch). Doesn't cost a thing: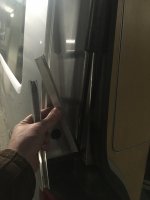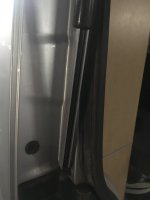 The disadvantage is of course that all the extra weight comes down on the standard hinges still, so one shouldn't exaggerate it. We never open the hatch with bikes on it.
Terranger sells reinforced struts
for various weights, but then they also sell reinforced hinges.