Messages

5
Location
Vehicle

T4 PopTop
Hi gang!
So, the van is having a habitation check done tomorrow. Naturally, I wanted to have a nosey at stuff in advance, so I took off the panel to check the state of the battery charger.
I found a rather new looking thing, but I'm worried it's not suitable for the van? Here are some photos: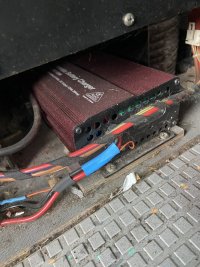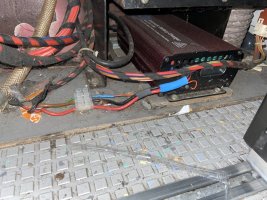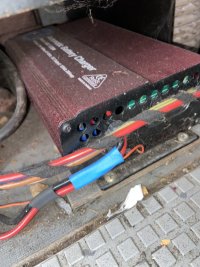 Now, the battery charges off the 240v (it's noisy with the fans when first plugged in, but charges fine and goes quiet) and everything shows up fine on the overhead panel on the front (it shows charge, voltage etc). I've ID'd the charger as this one:
https://electroquestuk.com/product/abc1220-fully-automatic-marine-leisure-battery-charger-12v-20a/
The previous owner serviced and built canal boats for a living, so maybe it's used for those usually, and he crossed that knowledge over to the van?
Anyway, all advice gratefully accepted on whether I should carry on using it or condemn the electrics! As I say, everything on the van works fine.
Thanks!