Auberg-ine
Is it an office? Is it a lounge? Is it a camper?
VIP Member
Messages

497
Location
Vehicle

T6 Ocean 204
Hi

@Auberg-ine

--- how do you find these seasonal meadows please? Is there a website / searchable database or are these more likely seen on side of road as you drive along / local knowledge?

Thanks....
I start from the idea that if it's on a website it might be busy. I just drive towards nice sceneries, country roads, uphill, looking for open views, preferably sunset orientated and/or with a lake or sea. If I find a spot where I feel at ease/good vibes I install, if I hesitate I just stay low profile (not opening the roof). Sometimes it happens that I end up by accident in one of those fields, especially after harvest season, where the farmer gets an extra income from renting it to tourists. A bit improvised and without sanitary blocks or electricity, the way I like camping.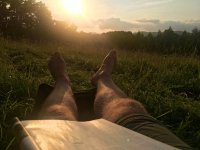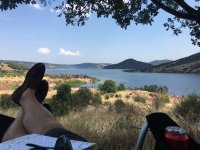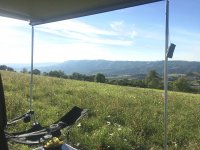 Last edited: