Messages

879
Location
Vehicle

T5 SE 140
At last, a method of holding down the awning without pegs.
Having looked longingly at the cast iron weights in the professional markets to hold down the legs of their awnings I was shaken by the price. But then found a much cheaper (er, more economic option) on the internet.
We have been here at Canterbury for a couple of days and they seem to be working well and fulfilling their function.
They are heavy (concrete clad in plastic) but easy to store in the van and to carry around. They are not huge either. They were incredibly easy to fit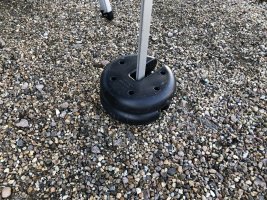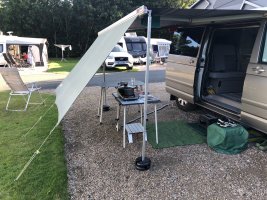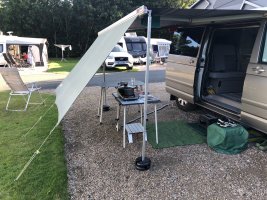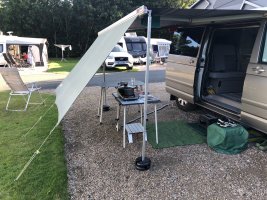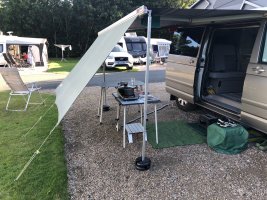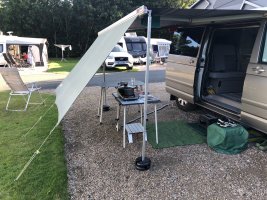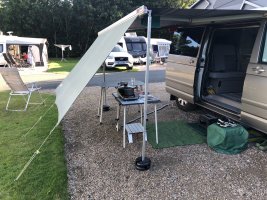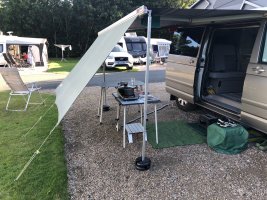 So far feeling chuffed with them.