Messages

108
Location
Vehicle

T6 Ocean 150
I built my own bike using a Bafang BBS02b - but it's not for everyone and can only be used on private land if you ride it on the highest levels...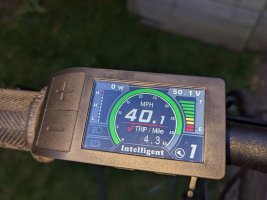 Great fun on the French cycle trails especially through the forests in Lacanau where we were for some time in the Summer. You have to be careful though and ride responsibly but when there's no-one about it's great fun.
I tuned it so you have to actually pedal it too, otherwise no assist is given, so its a really good workout too.