Messages

6
Location
Vehicle

T6 Beach 150
Time for an upgrade. The current floor shows up so many scuffs so easily and with my dog and two children I want something I can replace cheaply when it gets damaged. I did have carpet down but it attracts dirt and dog hair, and catches on the drawer trays under the bench seat when sliding back and forwards.
Out with the furniture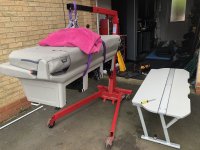 before shot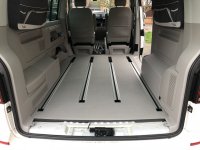 I removed the rails as well, some wiggling with a long flat head screw driver and they popped out.
A trip to B&Q for a 3x2m vinyl sheet with the padding, a few hours of trimming and swearing and it getting dark and done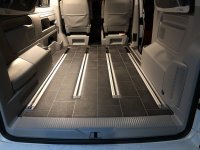 Time to get the furniture back in and see if I remember how all these trim bits fit back in.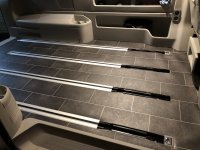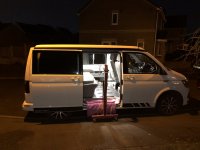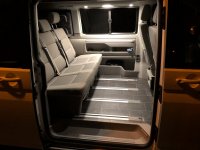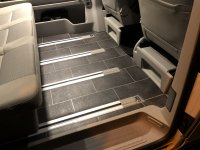 I think I'll cut a bit for the step as well.
otherwise it's much nicer to walk on and I'm happy.