Messages

565
Location
Vehicle

T6.1 Ocean 204 4 motion
Location: Well Park Caravan Site, New Hedges, Tenby, Wales. SA70 8TL
Welcome to Tenby, also known as the 'Jewel in the Crown' of Pembrokeshire. The club has secured a private field at Well Park Caravan Site, for a June 2018 meet. A number of campsites were considered, with Well Park being the best option.Tenby is a busy holiday resort getting a campsite to meet our needs for such a short period of time was quite a challenge.
The availability of this field will allow the club to be self-contained and social activities are being considered to ensure members get the best out of the occasion. June is a great time of year to visit Tenby, before the main holiday season when the town is very busy.
We have added an additional day (Thursday 28th) for those members who plan to arrive on the Thursday rather than the Friday. Departure day would be Sunday 1st July for all.
The normal fee for a camper without electric is £16 per vehicle with additional fees for the number of people (over 3), pets and awnings. The club has negotiated a price to include no restriction / additional fees for additional persons, pets and awnings. In addition we have the use of a private gated field on site solely for club use.
Cost
£33.50 per vehicle for the weekend - Friday and Saturday
£49.50 per vehicle for Thursday, Friday and Saturday
This includes up to 5 persons and booking / transaction fee. Dogs go free
The site is well maintained and has good facilities including free use of showers. Members should note the following before booking; the allocated field has no electric hook-up facility and the showers and toilets are approximately 70yds from the field. A main road is adjacent to the site and one corner of the field will run alongside this. Please see the attached picture.
Well Park has a small bar and the site is next to the main Tenby road in the village of New Hedges. Two public houses are a short walk away, together with a small mini-market which sells everything needed. Tenby is less than one mile away and a pleasant walk (downhill) via a shortcut through a wooded lane, (bicycles OK). If you don't want to walk, there is a bus stop is just opposite the site. The nearest beach is Waterwynch (900yds ) as is the Pembrokeshire Coast National Park coastal footpath which will take you either into Tenby or the lovely village of Saundersfoot.
Tenby is a seaside resort and harbour town in Pembrokeshire. It's known for its 13th-century town walls, picturesque harbour, and beautiful sandy beaches. There is a great range of shops and restaurants. Siting just 2 miles offshore is the monastic island of Caldey which can be visited by boat. Nearby attractions include Pembroke Castle, the birthplace of Henry VII, and a range of amusement parks and entertainment venues.

The Club is taking bookings for approximately 40 VANS ONLY working on a space of 21' wide per allocated plot so we recommend to book early to avoid dissapointment
The caravan site have said that they would prefer the club to coordinate the bookings and these can be made via the below link and Cali Club Admin. In discussions with Admin as per usual club meets, the booking fee is non refundable.
This thread will be updated as the date approaches with full directions, details of planned events and anything else thought relevant. Happy to answer any queries along the way. Tenby is a beautiful place, not too far off the M4 so come and enjoy.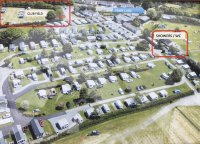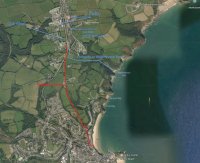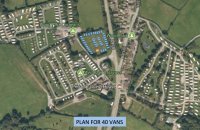 Last edited by a moderator: